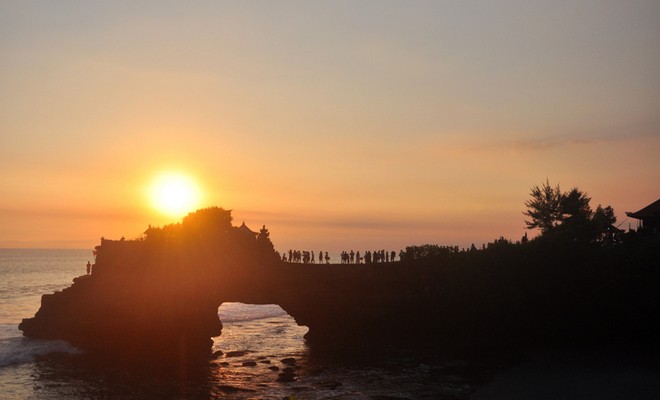 Discover the peaceful life in Ubud, or attend a festival in the temple Ulun Danu is the way you touched a very different Bali.
Ubud is a town on the island of Bali, Indonesia. This town is situated between the rice paddies and steep ravines in the central foothills of the Gianyar district. Ubud tourism focuses on yoga, cultural and natural.
How to Ngurah Rai International Airport (Denpasar) approximately 35km, you can take the bus, or contact the hotel taxi to catch on Ubud.
A typical small lane that leads down cafe. You can spend the afternoon reading and relaxing in a space like this.
Walkways littered with great flowers, flowers often found near the temple area.
Tourists come here typically spend at least a few days to relax and explore the simple life.
Ubud Ulun Danu Temple Betaran way around 40 km. The name of the temple means ";where the start of the lake ";. Hindu temple protects Bali from evil spirits from. You can rent a motorbike or car rental self drive package transported in a single afternoon.
A festival held every month people to pray for favorable weather, Seasonal Ulun Danu temple lush Betaran.
Tanah Lot temple, close to the city of Kuta 20 km to the southwest. To come here you can rent a car or hire a taxi to go automata transfers from Ubud and Kuta returns.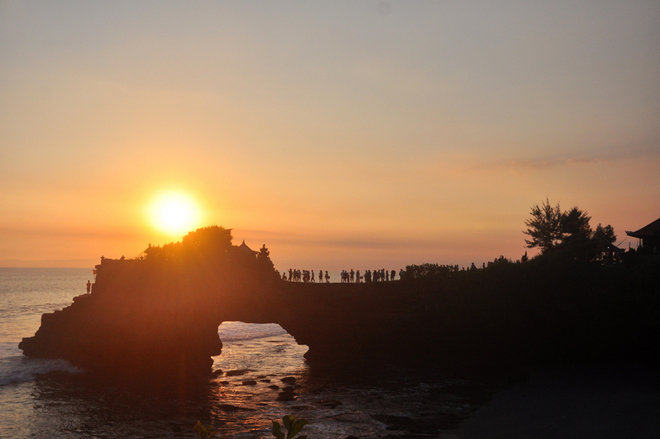 Peaceful moments when the sunset spread sacred temple. Tanah Lot is famous for being built on top of a giant rock between the sea. Besides, here is one of the main temples in the worship of the gods string Bali.
Tâm An
Source under: Vnexpress